Words of Inspiration on International Women's Day
On International Women's Day, we reached out to some of our fierce female agents.
They told us about their inspirations, advice, and how they got started in the world of real estate. Here are their stories.
Meet the women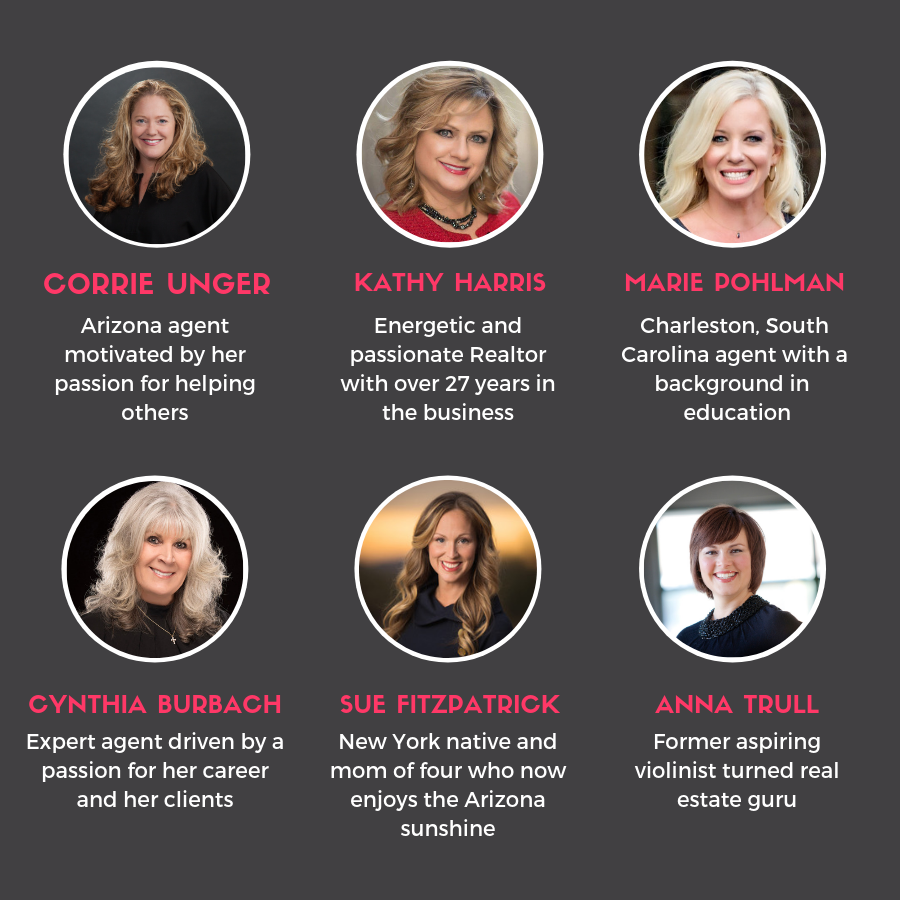 They shared the most important message that they'd give to young women on International Women's Day
Sue Fitzpatrick: "My message to young women thinking about their careers is to follow your dreams, take chances and don't be afraid to fail. It is better to fail at something than having regret for not trying."
Cynthia Burbach: "If you love people, houses and helping - this is for you. Know Woman are Strong -Love yourself -Love others- And you will Succeed!!"
Anna Trull: "It doesn't matter what you decide to do for a career, just be the best version of you!"
Marie Pohlman: "Be yourself! Bring your own qualities into whatever career path you take. Stay goal-oriented every day, and never lose sight of why you started your journey."
Continue reading to find out how they got started, built their careers, and overcame countless challenges to get where they are today.
How they got started in real estate
Anna Trull: I was born and raised in Tallahassee, FL and currently live and work in Madison, WI. I wanted to be my own boss and had always had jobs in sales & marketing after not making it as a professional violinist! I grew up around home building & renovation as my father was an architect so real estate has always been a draw for me. He worked for himself and often brought me to job sites after work – I was his assistant when he needed help measuring a building!
Marie Pohlman: I am from North Augusta, South Carolina. After graduating from Clemson University years ago, I moved to Charleston, SC and have been here ever since. Before becoming a Realtor, I was an elementary educator for many, many years. After leaving the education field, I wanted to find something else just as rewarding where I could truly help people in a big way. Getting into Real Estate was always something in the back of my mind. The appeal of helping people find their first homes or dream homes seemed so exciting. Although it comes with challenges, I feel like I've found a path that truly makes me happy to get out of bed in the morning.
Corrie Unger: I was born and raised in Orange County, CA. and have now been living and working in Chandler, AZ since 2012. I was working for and being mentored by a Realtor as her admin, and she encouraged me to pursue my license.
Kathy Harris: I started my career in real estate over 27 years ago. My background expands into 5 states; Iowa, Illinois, North Carolina, Arizona and California. Born and raised in Iowa and growing up on a farm, I learned from a young age what true hard work ethic means. I've been with Russ Lyon Sotheby's International Realty Company for over 22 years. I'm proud to be in the top 5% of Realtors within Russ Lyon Sotheby's, and am also an active member with National Association of Realtors, Arizona Association of Realtors and the Scottsdale Association of Realtors.
Sue Fitzpatrick: I am a born and bred New Yorker from Bronxville, New York which is about 20 miles north if Manhattan. My family and I live in North Scottsdale and I work in Scottsdale, Carefree and Phoenix. We absolutely love the Arizona lifestyle, we especially love that the only thing we have to shovel is "Sunshine". I was inspired to start my career in real estate because I have always loved the process of building a home. I am passionate about design and have renovated several homes in New York. I found out that the more I did it, the more I loved it and eventually realized I had been bitten by the real estate bug! I got my license after moving to Arizona and haven't looked back since!
Cynthia Burbach: I am basically from Arizona - I have been here since I was 3 years old and I am 67 (lived other places as an adult when married)- I live in Cave Creek but was raised in Scottsdale Arizona. I have always been interested in real estate and knew I could sell - Additional if needed. I was 50 years old - Had been a stay home mom - he divorced me - started cleaning houses- got my real estate license - and I have never looked back. Real Estate business has been nothing but a Blessing to me.
They told us about their biggest icons and influences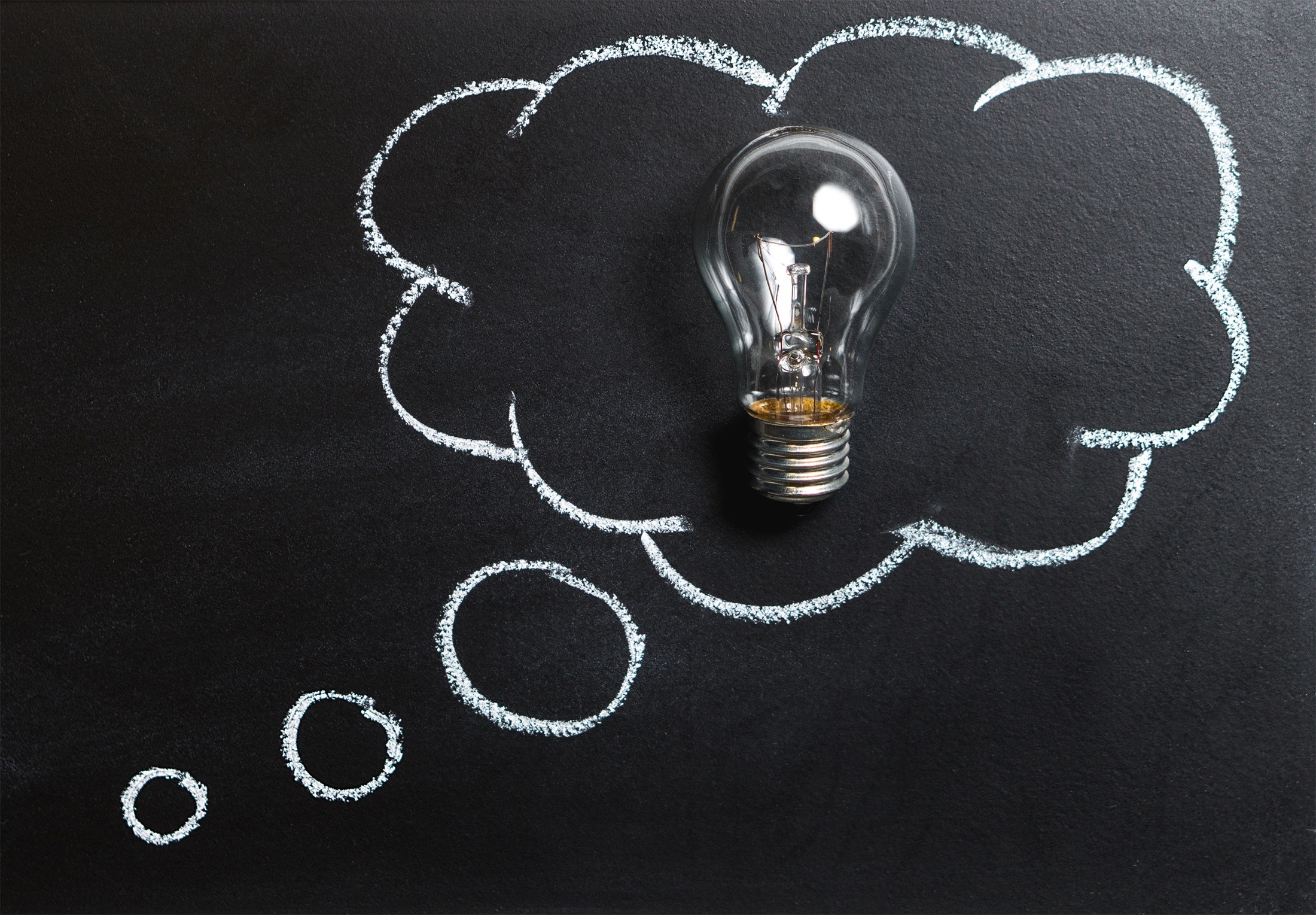 Anna Trull: Professionally, my biggest influence has been my mentor, Roman Vetter. He has been involved in all aspects of real estate for over 30 years and has given me invaluable advice ever since I started 16 years ago… we still talk almost every day! And in life, it is my mamma who gives the best practical, calm advice and has a superior sense of design! I wish she lived closer to me as I would have her stage all of my listings!
Marie Pohlman: I really don't have just one influence or icon. I commend all women that work their tails off to create their own destiny. I am inspired by strong, hardworking women on the daily that are trying to make waves in their industry.
Corrie Unger: I can't land on just one individual. I am grateful to so many agents and real estate industry professionals who have spoken into me over the past 11 years. Each agent, industry partner, client and transaction have helped me to hone my skills as an agent. So many individuals have taken the time over the years to answer questions, offer strategies and input when I asked.
Sue Fitzpatrick: I am inspired and am constantly learning from my four daughters. They motivate me and teach me every day. I admire their honesty, their view of the world and their constant curiosity. I feel it is important to lead by example and as a mom of four girls International Women's Day has a special significance in our home.
Like in any career, they faced challenges along the way
Sue Fitzpatrick: The biggest challenge for me in my career has been knowing how to balance my work life and personal life. Having a career in real estate feels like there is never enough time to get it all done. I want to do more, achieve more in business but also make sure that I take good care of my clients and my family.
Corrie Unger: My original mentor was my biggest advocate and also my biggest challenge. She continually pushed me out of my comfort zone but would often discourage me with untrue statements. I was told that I was too young, too inexperienced, etc. The day I stopped believing those statements, I began to stand up for myself. The day I began respecting myself, other followed suite.
Marie Pohlman: I guess the biggest challenges in Real Estate would be wearing multiple hats and managing time effectively. You not only have to think about marketing budgets, marketing methods, branding, and generating leads, but you also need people skills, and extreme organizational skills to stay on top of your game. Not to mention balancing time with your own family and friends.
In the end, the rewarding aspect of real estate was what kept them going
Sue Fitzpatrick: The most rewarding part of my job is building relationships with my clients, who often turn into friends at the end of the transaction. My number one priority is to make sure that my clients are happy and feel good about the home they are buying or selling.
Cynthia Burbach: The most rewarding part to me is knowing that I am helping and giving my best to my clients and that they are not taken advantage of in any way.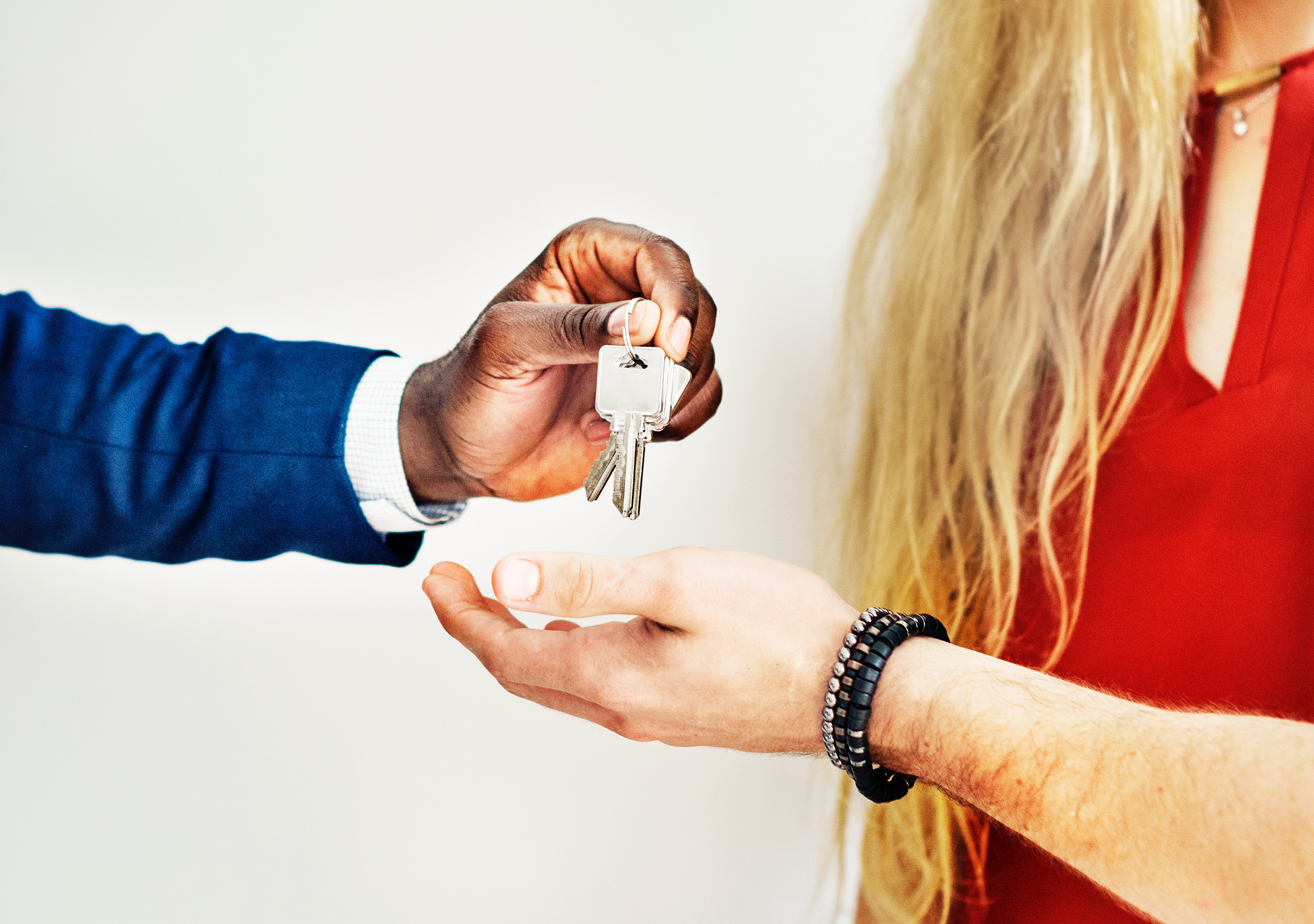 Corrie Unger: 100% is the gratification of helping my clients identify, define and achieve their life and real estate related goals. I am passionate about helping others. Real Estate is an amazing vehicle to do just that. It's more than just another transaction. Housing is a life changing event on so many levels.
Anna Trull: Meeting so many, interesting people from different walks of life and different parts of the world! Since I was a kid I have been a social butterfly and this career is the perfect fit for a social butterfly!
Marie Pohlman: I LOVE seeing the excitement in my clients eyes at closing when everything is completed. The fact that I have helped someone with one of the biggest, most important purchases of their life is truly rewarding.
Getting started in real estate can be tough, so we asked them to share some words of wisdom