Showcase your Real Estate Expertise in an Impressive Online Portfolio
Competition within the real estate industry is fierce. If you want to make it in 2018, not only do you have to provide exceptional service, but you need to look the part of an expert, both in person and online. After all, the first thing prospects will do before deciding to work with you is look you up on Facebook or Google your name.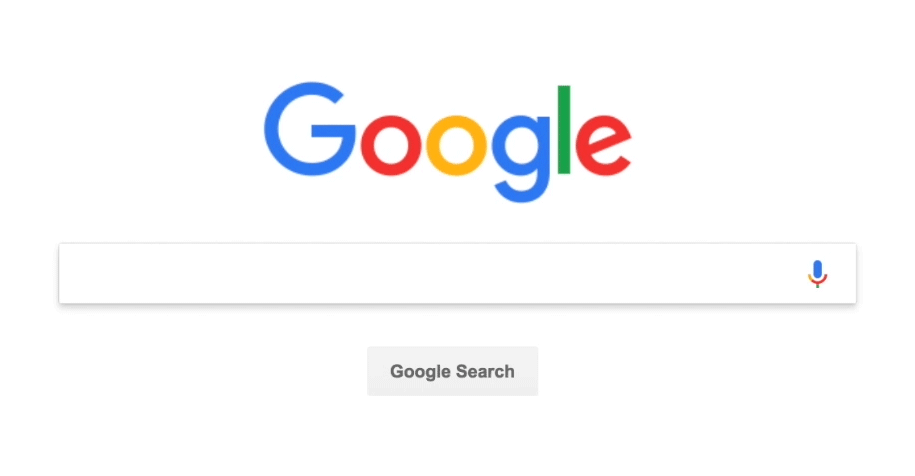 Providing proof of your value online will help you establish the trust and credibility you need to close with potential clients. That's why we came up with a way to distinguish you from the competition and make sure you make a great first impression online, every single time.
An online portfolio will help you demonstrate your value, position yourself as the top agent in your area, and give you an edge over other agents.
Think of an online portfolio as a marketing brochure of your real estate services that shows off your expertise and establishes credibility. You can use it to paint a picture of yourself as a trustworthy real estate professional.
PropertySimple's online portfolio is a clean, sleek landing page that's unique to you. It features your photo, bio, contact information and is home to all of the content that automatically posts to your social media channels with PropertySimple- your handcrafted articles, curated Collections, video business card and any active listings you currently have. The native contact form at the bottom of your portfolio also makes it a no-brainer for potential clients to get in touch with you.
Like a social media profile, your PropertySimple portfolio is easy to share with current clients and prospects. All you have to do is copy and paste your URL to promote your real estate business and look the part the expert agent that you are.

Let's take a look at the layout.
Like we mentioned above, your portfolio is unique to you. It comes with with a personalized URL- starting with propertysimple.com followed by your name.

The first section of your portfolio is an intro. It displays your name, headshot, a customizable headline that you can use like a tagline or slogan for your business, links to your social media accounts and your contact information.
Next, you'll find your curated Collections.
Collections are a powerful marketing tool that allow you to collaborate with current clients, co-market any listing in the country and show off your local knowledge, all in one place. You can think of them like wishlists when shopping for homes where you can group together properties based on a unique set of criteria like interests, amenities or price-points.
Learn all about Collections and how to use them here.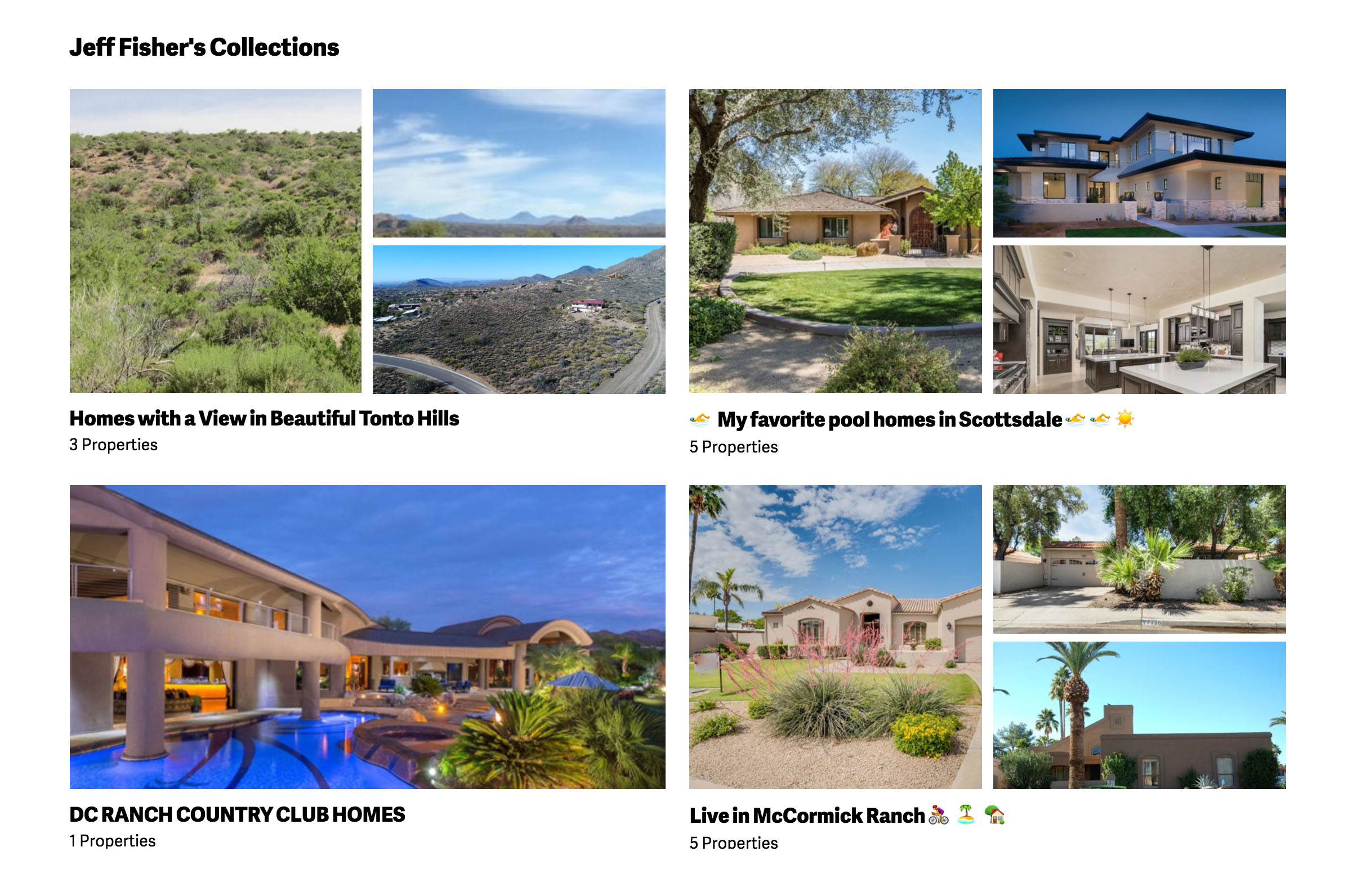 Sync your active listings to your portfolio.
Following your Collections, you'll find a section that highlights any active listings you have. If you don't currently have any active listings, this section will not be included.
For those of you who do have active listings, simply sync your MLS email in the "Brand" tab of your agent-facing account to showcase these properties on your portfolio. We'll also automatically post them to your social media accounts on your behalf.

Show off your video business card.
Keep on scrolling down and you'll find your video business card.
Video business cards, or "VBCs," are a modern and attention-grabbing alternative to traditional marketing techniques. You get one for FREE when you sign up for PropertySimple and those on our Pro plan can update their video once per month. Video business cards are fun to watch, easy to share, and have the potential to reach far more people than the usual stack of paper cards.
Find out more about video business cards here.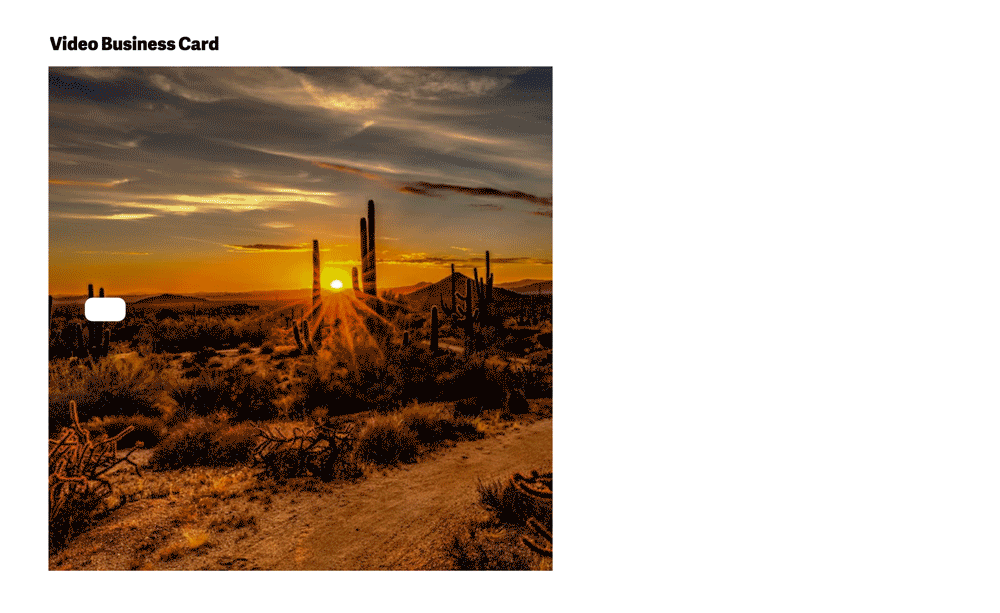 Tell prospects all about why they should work with you.
Below your video business card is a section where you can tell potential clients a little more about you. Your agent bio is your time to shine, so you'll want to take some time to get it just right. Use this section to highlight your real estate niche, or specialty, showcase your skills, give more details about the specific services you provide and most of all, use it to connect with prospects by coming across as both professional and personable.
There are also fields in this section to add your real estate license number, brokerage name, and office address, as well as to document your professional accomplishments and any awards you have received.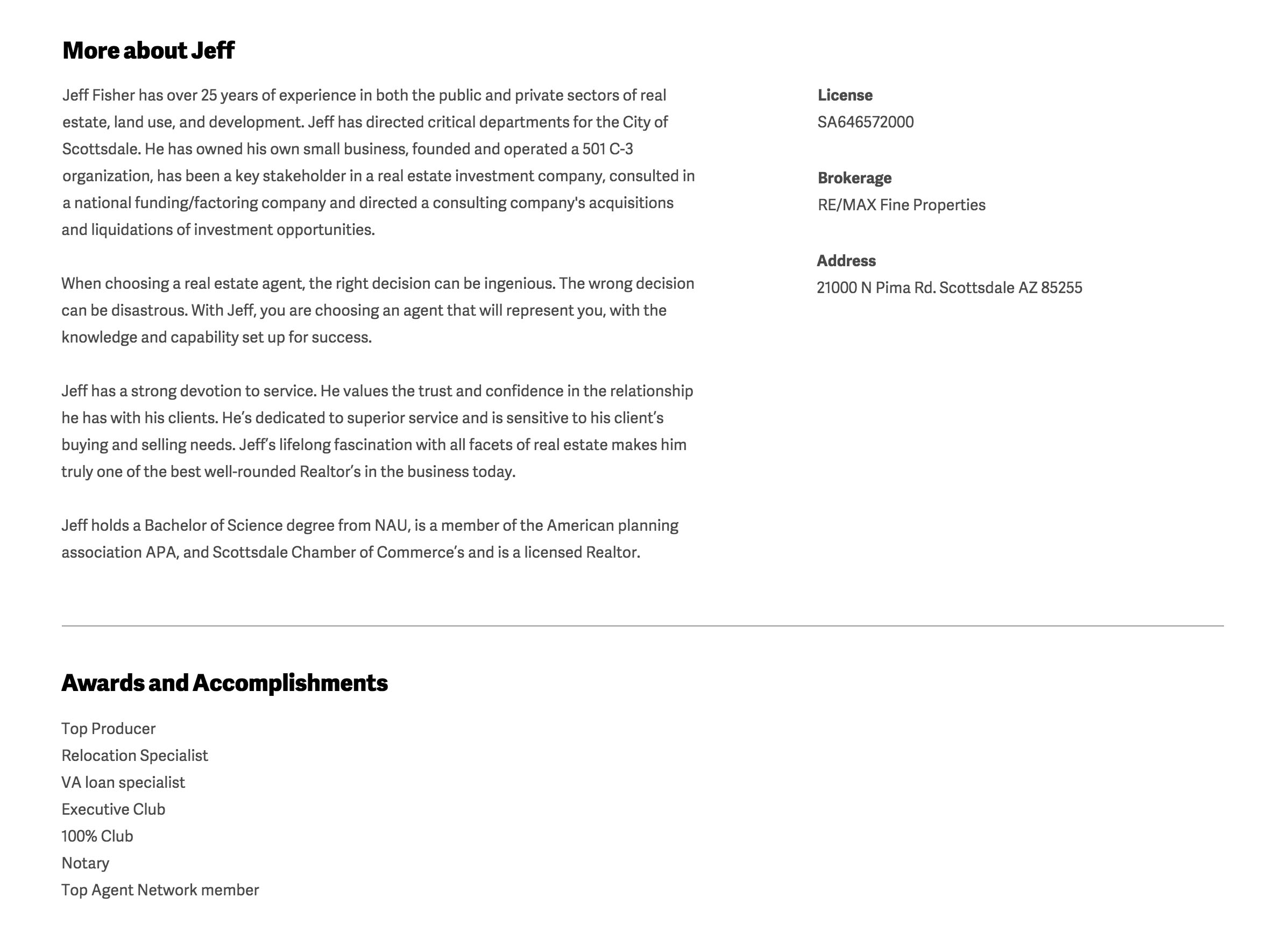 Next come your real estate related articles.
This section will display three of your articles, selected from the topics you've elected to share in your "Content" tab. Your PropertySimple Pro Plan comes with access to hundreds of handwritten real estate related articles that are 100% branded to you. Each article features your name and contact information, so it looks as though you wrote them and makes it easy for prospects to contact you.
Articles are a very powerful piece of content that help you break through all the noise and attract attention to your brand.

Finally, a simple way to get in touch.
At the bottom of your portfolio, you'll notice that your contact information is featured again, along with a native contact form. This ensures that potential clients have plenty of options for getting in touch with you and can even use the built-in contact form to message you right then and there.
When someone fills out this form, you'll receive an email, as well as a notification in your "Prospects" tab within your agent dashboard. To see prospect information simply log in with Facebook at agents.propertysimple.com.

A well-designed and complete online portfolio will differentiate you in the sea of real estate agents.
Looking the part of an expert agent is key to selling on social media, and the more complete your portfolio, the better you look. Make sure to keep your information up to date and tweak your accomplishments, skills, and abilities with time.
To edit your portfolio log into your PropertySimple account at agents.propertysimple.com and navigate to your "Brand" tab on the left toolbar. In this tab you will see a preview of how your profile looks to the public. Simply click "Edit Profile" in the top right corner of your cover photo to update your information.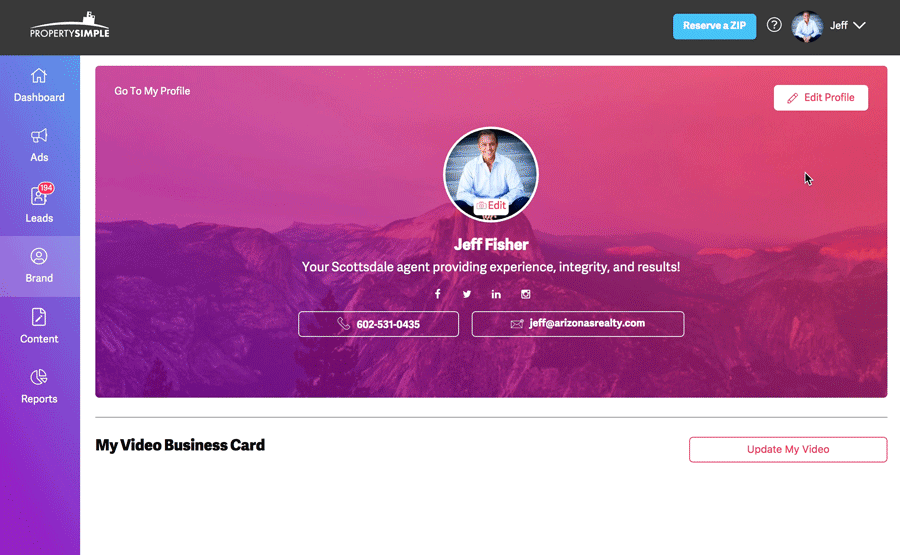 To edit your bio and awards and accomplishments sections, tap the pencil icon next to each headline.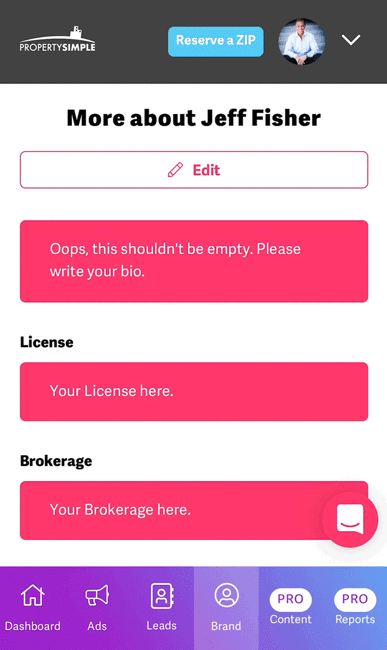 There's no doubt about it. In today's digitally focused world, a powerful online portfolio is essential to success!
Show potential clients what you're made of and highlight your real estate expertise.