As you may already know, LinkedIn is very different from the other social media channels out there today, mainly when it concerns the platform's audience.
LinkedIn has a pretty specific target market- it's a space for professionals and employers to connect and network. (And of course show off what makes them special!)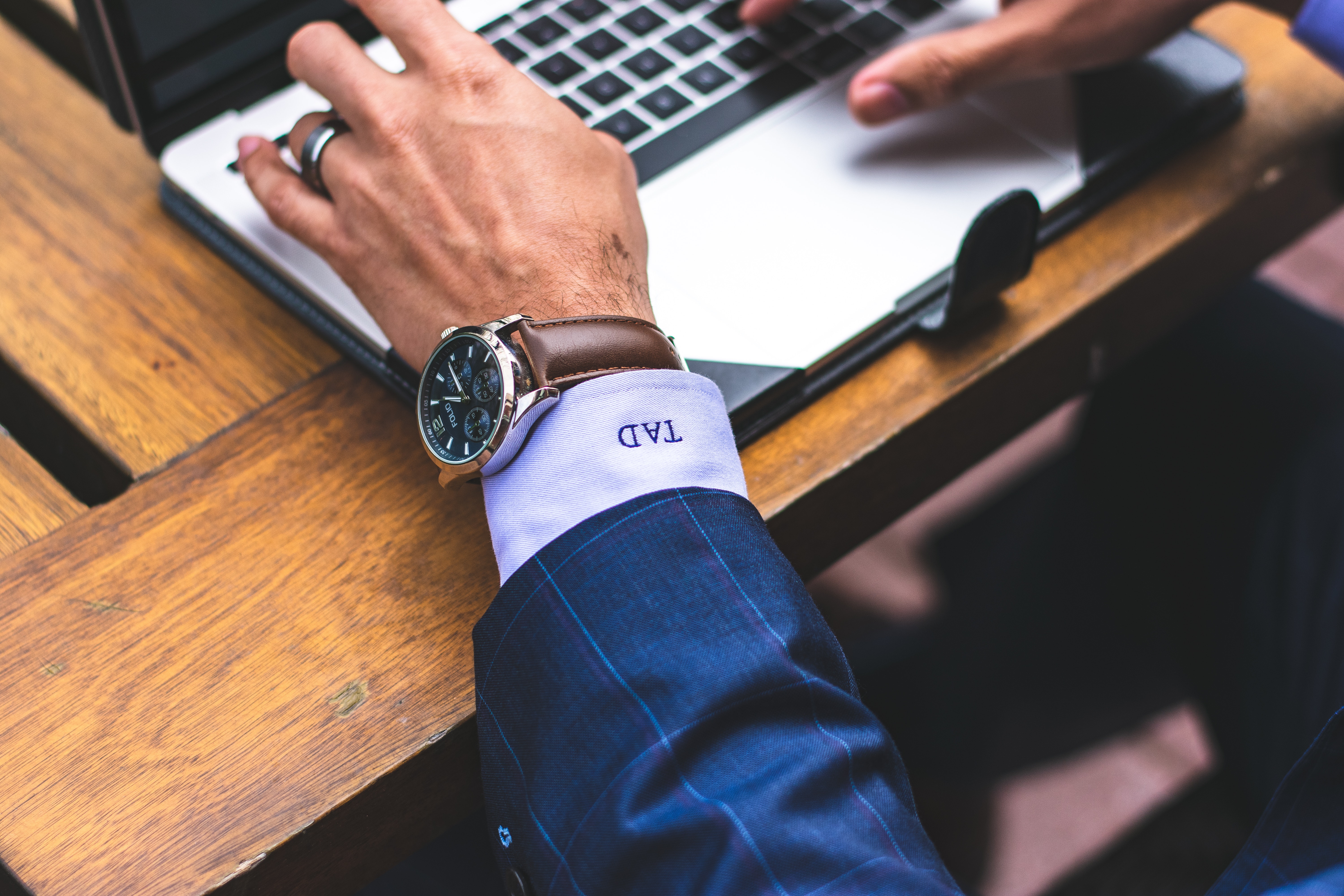 Your LinkedIn profile contains A TON of information about you and your professional experience- meaning your profile is just as important, if not more, than what content you're posting. It acts like a resume or portfolio and should outline exactly why you're the right person for the job.
It's crucial to comb through this information and make sure it's in tip-top shape, so we're sharing some proven tips to optimize your LinkedIn profile- the dos, the don'ts and how to stand out from the competitive real estate agent crowd.
Step 1: Update your LinkedIn photos.
Like other social media channels, choosing the right photos to compliment your LinkedIn profile is extremely important. Make sure to upload a professional, yet friendly and inviting profile photo. Your photo should be recognizable and look like you, AKA it should be current (so, no, not your 1975 MBA graduation portrait).
It's also a good idea to use the same photo as your other channels to keep with consistency and build brand recognition.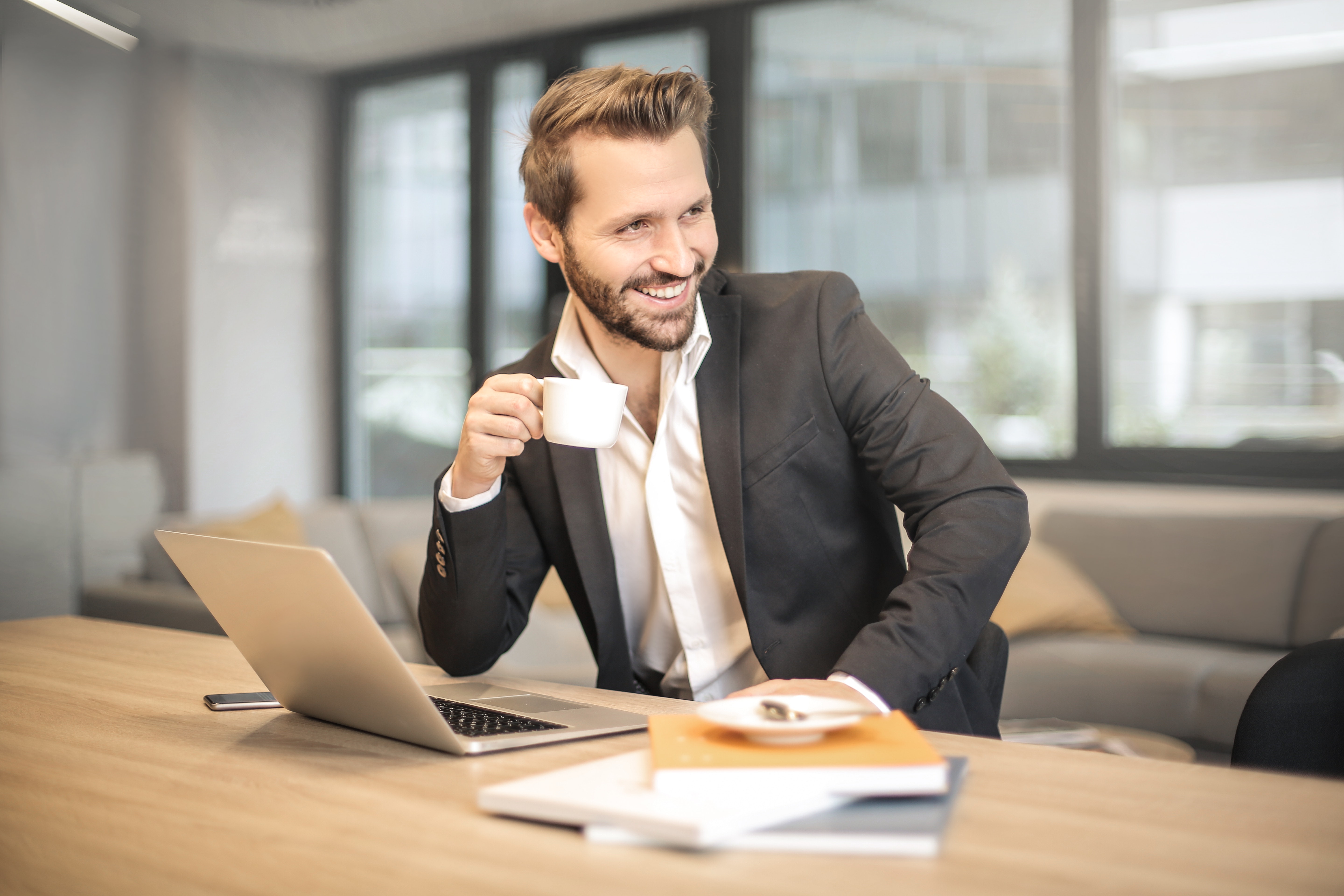 You'll want to add a cover photo as well, which is that bigger photo behind your profile picture. With your cover photo, you can use some creative license and showcase more of your personality, brand or business. Upload a photo of the area you sell in with your logo or a banner proudly displaying an award you've won.
Step 2: Write a killer LinkedIn headline.
Your LinkedIn headline, or those 2-3 lines under your profile photo, is prime branding real estate. These 2-3 lines will follow you around like a bad habit- any time you make a move on this platform, post, connect, or update your profile, your headline will show up as a subtitle under your name.
So, how do you write a killer headline and wow prospects?
Don't just fall back on something generic like 'Realtor at Keller Williams.' Instead, craft a headline that makes prospective clients and even other real estate professionals eager to connect with you.
Be professional, yet personable and highlight why someone should want to work with you. Also, try to include 3-4 searchable keywords and be specific.

Let's look at PropertySimple's founder and CEO, Adrian Fisher. Adrian could have left his headline as the LinkedIn default: CEO, PropertySimple.com, but honestly, that would be pretty boring. A headline like that doesn't tell us anything about Adrian, who is he is or even what he really does.
Instead, Adrian spruced it up a bit. His headline reads:
'Tech Enthusiast and Entrepreneur | Revolutionizing Real Estate- Founder & CEO, PropertySimple.com'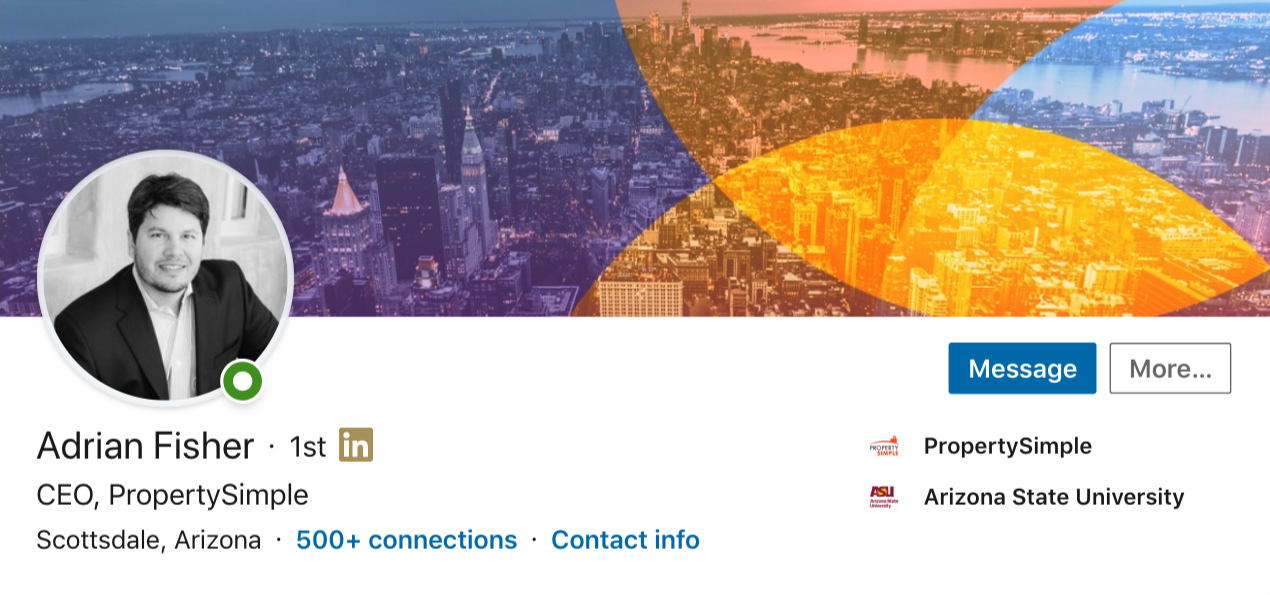 This headline tells us exactly who Adrian is, what he does, what he's passionate about and even what his goals are.
Step 3: Sum it all up.
Now that you're all set up with professional photos and a killer headline, let's get down to the details of your profile.
When it comes to your background and your summary, this is where you really want your profile viewers to get to know you and your professional experience. Write in a bit more detail here.
Answer questions like:
How long have you been working in real estate?
Do you have any niches or specialties?
Why should prospective clients work with you?
What do you do for your clients that makes you the right choice to help them buy or sell a home?
Next, you'll want to add any skills, accomplishments, awards, certificates, and acknowledgments that you've racked up. The more the better. Mention anything that establishes your expertise and boosts your credibility as a real estate expert.
You'll also want to create a custom LinkedIn URL with your name, to make your profile easily searchable and SEO friendly.

To customize your URL, go to "Edit public profile & URL" in the top left corner of your profile and then click the pencil icon, as shown below.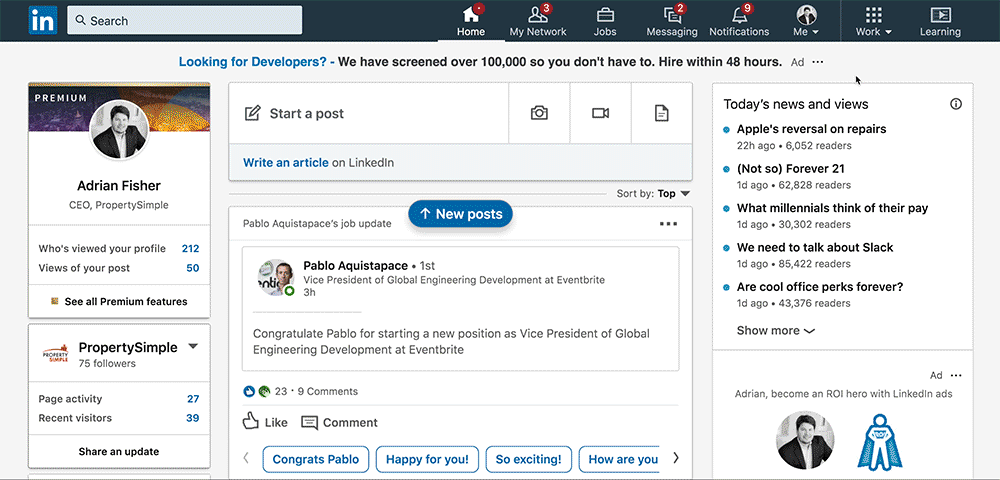 Lastly, update your contact information with your current email, phone number and link your other social media channels so that people know how to get in touch with you outside of the LinkedIn platform.
Follow these 3 simple steps to optimize your LinkedIn profile and you're sure to impress prospects, gain attention and start generating real estate leads!