First Impressions Matter- How to Give Yourself a Digital Makeover
75% of consumers admit to judging a business's credibility based on its online appearance.
We know you're great at winning people over once you have them face-to-face, but today, before you even have the chance, prospects will have already Googled your name.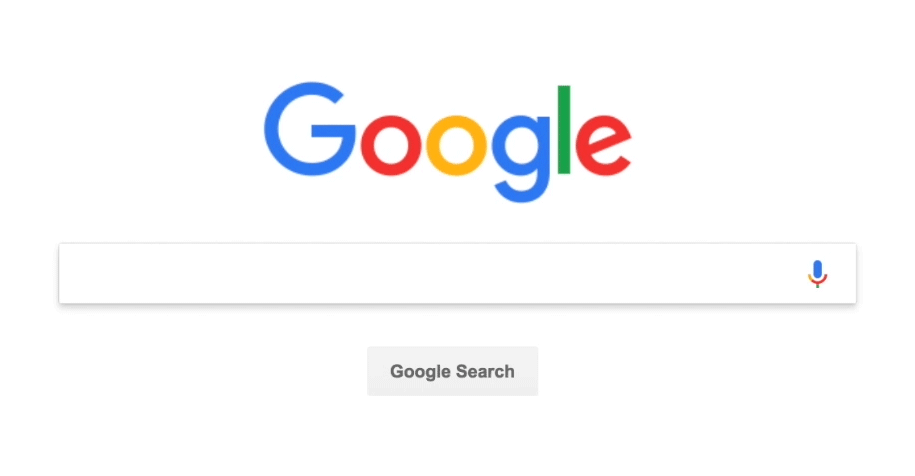 First impressions matter, and today, most first impressions are made online. It's time to get your online self in shape.
Your website, PropertySimple portfolio and various social media profiles contain A TON of information about you and your business. This is where potential clients look to form their opinions about your services and decide if you're the agent they want to work with.
Let's comb through your online accounts and make sure they look the part of an expert agent.
Follow these steps to give yourself a quick digital makeover!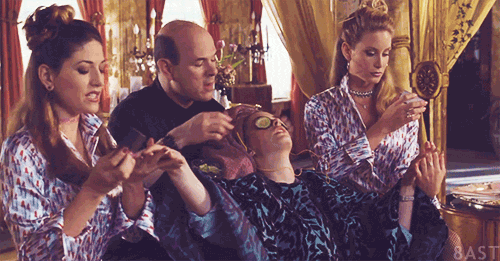 Step 1: Let's start with your PropertySimple Portfolio.
If you completed our quick checklist when setting up your PropertySimple account, your profile should pretty much be ready to go. Let's do a quick refresher.
To access your account, log in at agents.propertysimple.com and navigate to your "My Brand" tab. If you don't yet have a PropertySimple account, sign up at pro.propertysimple.com. It only takes a few minutes to get started!

Your My Brand tab is where you can complete your profile and update your personal and contact information. It's super important that this info is up to date so potential clients know how to contact you.
Your name, headline and contact information should already be filled in with the information you provided during the signup process. To edit them, change your profile photo and connect your other social media accounts, simply click the "Edit Profile" button in the upper right-hand corner.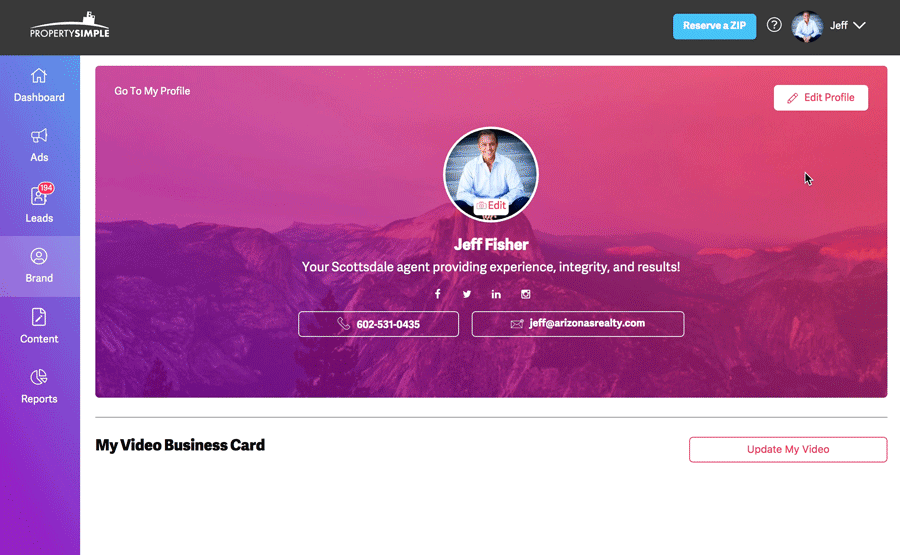 We suggest you connect your Twitter and LinkedIn to your PropertySimple account, as well as enter your Instagram handle. This will make it easy for prospects to find you across the web and promote maximum visibility and exposure.
Note: If you don't have a Facebook, Twitter or LinkedIn account, keep reading for quick instructions on how to set them up!
Pro Tips for looking the part of an expert agent online:
Your Photo.
You'll want to choose one professional headshot to use across all of the social media profiles linked to your business. Keeping your photo consistent helps build brand recognition. Make sure the photo you choose is clear and high-quality. You'll also want to make sure it's is up-to-date, recognizable and that you come across as both professional and approachable in the photo. An example of a great photo: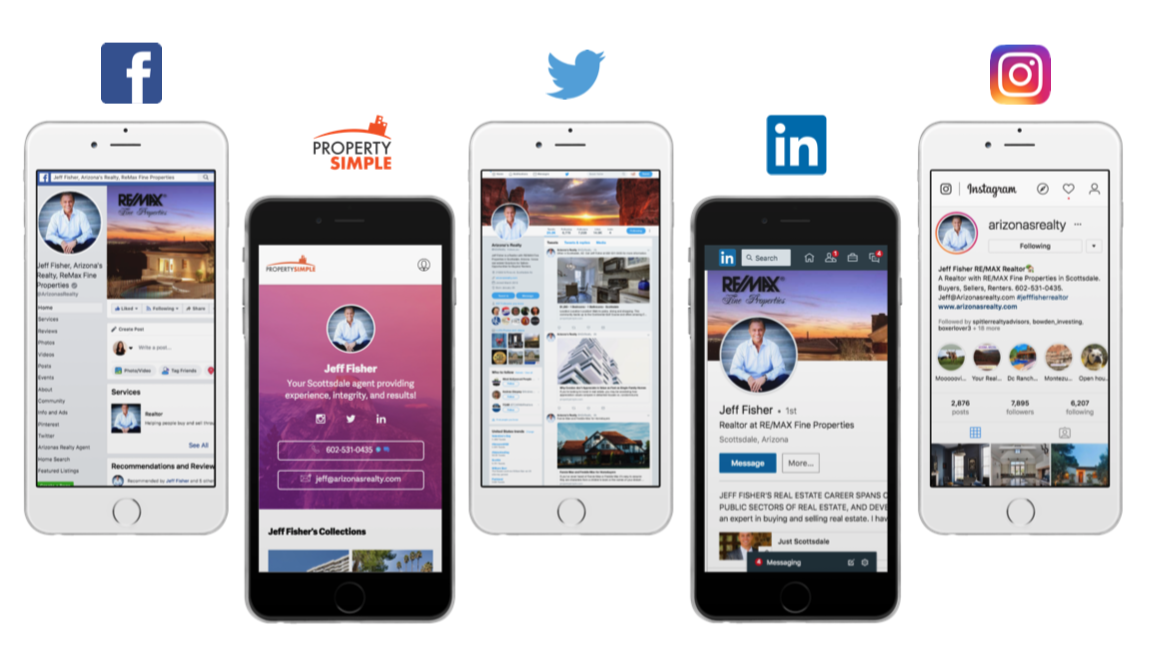 Your Headline.
For an added personal touch, you can customize your PropertySimple profile headline, or the sentence found below your name. You've already chosen a headline to use in your video business card, so if you'd prefer, you can leave it as is. Our curated headlines were designed to make you look good.
If you'd like to add a personalized tagline, slogan or headline consistent with your brand, feel free to do so!
Pro Tip: Headlines are prime branding real estate. When crafting a headline you want to make prospective clients and even other real estate professionals eager to connect with you. You'll also want to include 3-4 searchable keywords to help those in your area find you.
A simple formula for an effective headline:
Your Title + Your Brokerage + Your Location + Something that sets you apart
For example:
Real Estate Broker at RE/MAX in Scottsdale providing experience, integrity, and results!

Realtor with 10+ years experience at Sotheby's International Realty Inc. Philadelphia

Associate Partner at Pacific Union Venice Beach building relationships past close
Keep in mind your headline allows for a maximum of 110 characters. So, keep it short, concise and catchy!
Let's look at agent Jeff Fisher's PropertySimple profile as an example: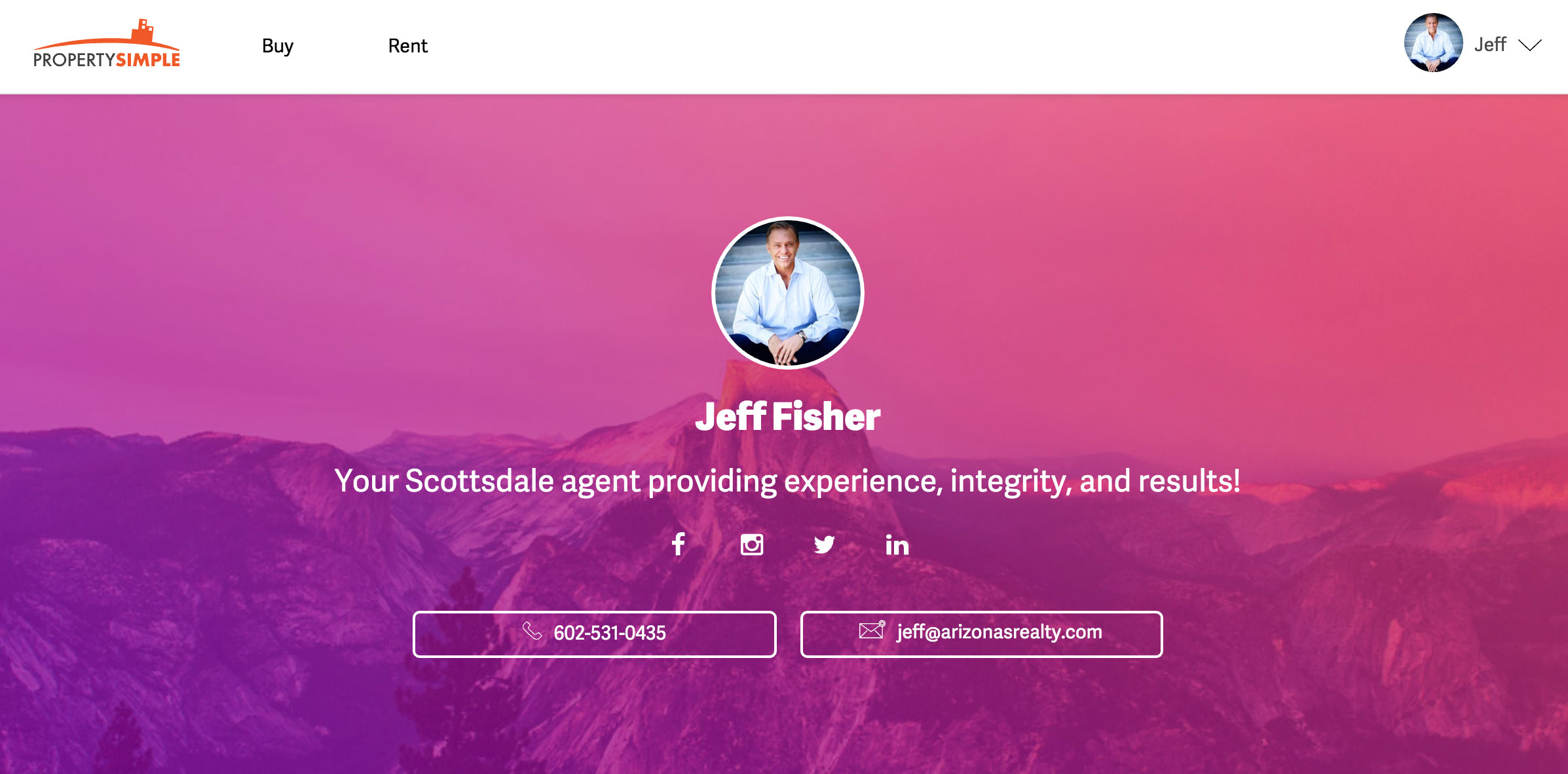 As you can see above, Jeff's has uploaded a professional, yet friendly and inviting profile photo. He uses this same photo in all of his social profiles. He's also connected his Instagram, Twitter and LinkedIn profiles to make it easy for his viewers to find him across all channels.
Your agent bio.
When your contact information is complete, you'll want to scroll down to complete your "About Me" and "Awards and Accomplishments" sections.
This is where you really want your profile viewers to get to know you and your professional experience. Get into a little more detail here.
Answer questions like:
How long have I been working in real estate?
Why should prospective clients work with me?
What makes me different?
What do I do for my clients that makes you the right choice to sell their home?
Next, you'll want to add any skills, accomplishments, awards, certificates, and acknowledgments that you've racked up- anything that establishes your expertise and boosts your credibility as an agent.
Pro Tip: Spend some time making sure your PropertySimple headline and about sections help you stand out as an expert agent. You really want to showcase your real estate expertise and let prospects know that you're their go-to agent in the area. It may take some planning to get them just right, but once you have them ready, you can then reuse them across all of your social media profiles.
Make a few Collections.
If you haven't made any Collections yet, we highly suggest that you make at least 5. Collections are a powerful marketing tool that really help spruce up your PropertySimple Portfolio. They fill in your profile, give us more content to share to social media on your behalf and really showcase your local market knowledge.
If you don't already know, Collections are groups of properties that you can use to market your business and get buyer leads from. You pick the properties based on a specified criteria and then add them to your Collection. Your contact info along with the listing agents info is shared on all the properties within the collection.
Agent's who create 5 or more collections get twice the visibility and interactions as agents who don't.
Learn how to make Marketable Collections here.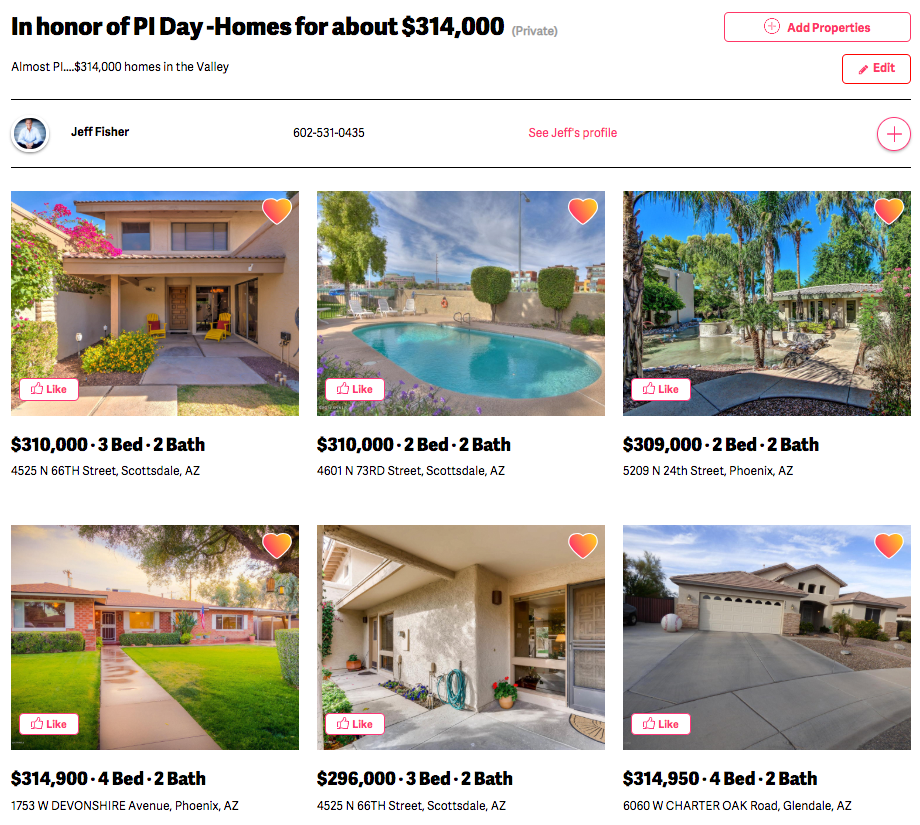 Step 2: Now, on to your Facebook Business Page.
Facebook is the most popular and regularly used social platform today, with over 1 billion daily active users and the highest referral rates on the Internet.
1 out of every 5 page views in the USA today occurs on Facebook.
Needless to say, it's pretty important to get your Facebook Page fully set up and looking good!
To get your Facebook Business page in tip-top shape complete this to-do list.
Upload photos.
Use the same profile photo that you've uploaded to your PropertySimple portfolio. You'll also want to add a cover photo or the bigger photo that appears to the right of your profile picture.
With your cover photo, you can use some creative license and showcase more of your personality or your business. Upload a recognizable photo of the area you sell in or a banner proudly displaying an award you've won.
Let's take a look at Jeff:

As you can see, Jeff has uploaded the same photo that he used in his PropertySimple Profile to his Facebook page to keep things consistent and build brand recognition. His cover photo is a picture of one of his past listings, and he's proudly displaying his brokerage in the top left corner.
To upload a profile photo, tap the camera icon in the lower right-hand corner of the photo. To add a cover photo, click the "Change Cover" button that you'll see when you hover over the area in the upper left-hand corner. See below:


Update your info.
After uploading your photos, navigate to your "About" tab, found in the left toolbar under your profile photo.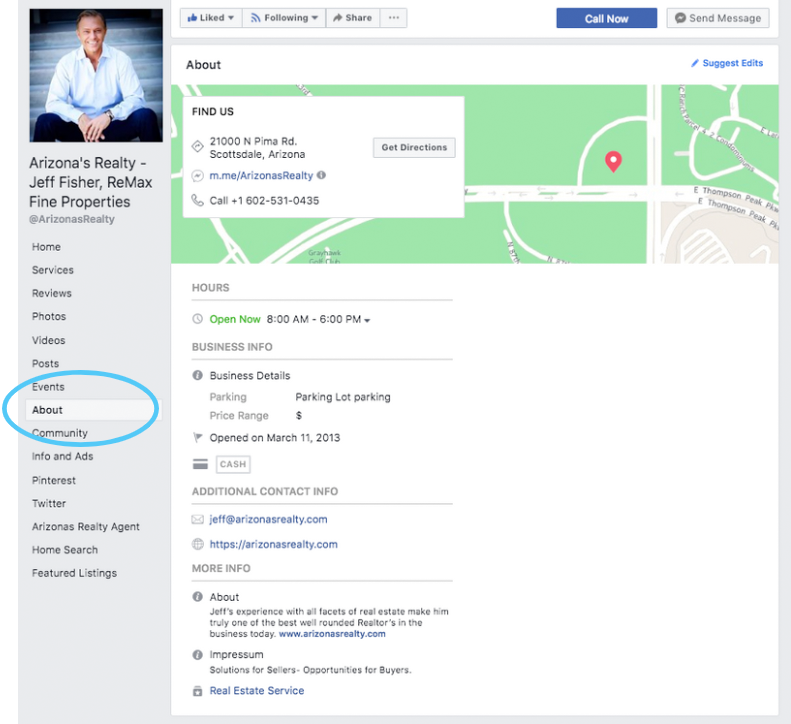 Here you'll want to add as much information as possible about you and your business. Having a complete about section will help viewers get to know you and learn about your real estate expertise. The more complete your about is, the better.
For a complete Facebook Page About, make sure you:
Fill in your "Description." Copy and paste the same headline that you used for your PropertySimple profile into your page description.

Choose a few categories. ie. "Real Estate Agent and "Real Estate Service"

Enter your contact information. Add your phone number, the URL to your website (if you don't have a website, you can enter the URL to your PropertySimple profile), and current email address. Also, enter your office address or the address of your brokerage.

Write a "Company Overview." Copy the agent bio from your PropertySimple portfolio into this field.
These are the most important sections to fill in as they give basic information about your real estate business and let potential clients know the best way to contact you.
To edit your "About" click the "Edit Page Info" link in the upper right-hand corner of this section.

Step 3: Optimize your LinkedIn profile.
As you may already know, LinkedIn is very different from the other social media channels out there today, mainly when it concerns the platform's audience. This social network is pretty specific when it comes to targeting its users- they've created a space for professionals and employers to connect, network and show off what makes them special.
Here's how to optimize your LinkedIn Profile:
First, to edit your LinkedIn profile, click the pencil icon in the upper right-hand corner under your cover photo.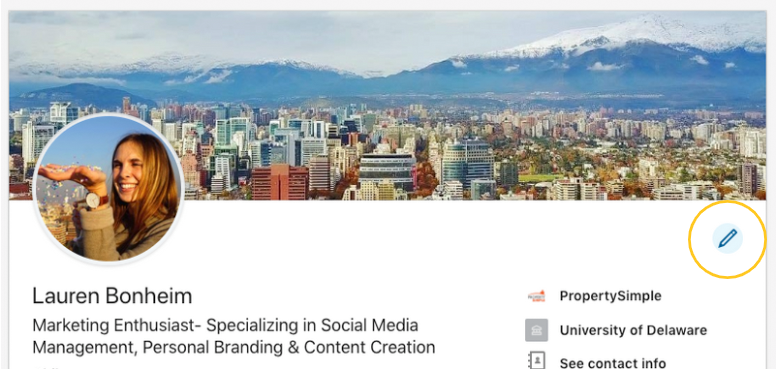 Upload profile and cover photos.
Just like Facebook, you'll want to add profile and cover photos to your LinkedIn profile. To keep things consistent (and easy for you!) use the same two photos that you uploaded to your Facebook Page.
Create your LinkedIn Headline.
Copy and paste the headline from your PropertySimple profile here.
Write your summary.
This is where your "About" from your PropertySimple profile comes in. Copy and paste it into this field.
Update your contact information with your current email, phone number, a link to your website or PropertySimple profile and be sure to link your other social media channels so that people can get in touch with you outside of LinkedIn.
Create a custom LinkedIn URL.
Use your name in your URL to make your profile easily searchable and SEO friendly. You can use your PropertySimple profile's URL as an example.
To edit your contact information and URL click the pencil icon next to these fields, above your summary, within your edit profile window.

Well, we've saved the best for last! Twitter is sure to be the easiest of the above social media channels to set up. Now that you have all of your information ready, your Twitter profile will be made over in a matter of minutes.
To edit your Twitter Profile click the "Edit Profile" button under your cover photo.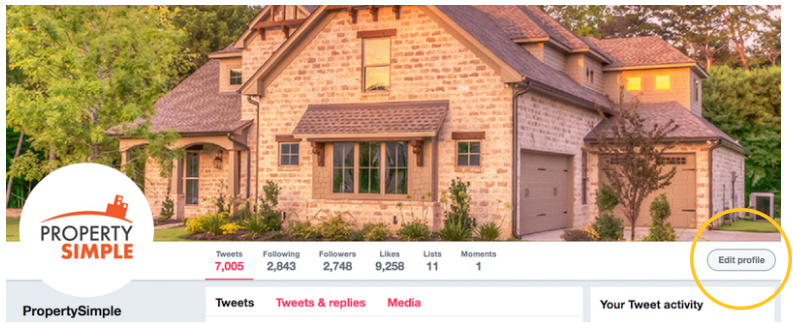 Once you click this button, you'll see these edit fields: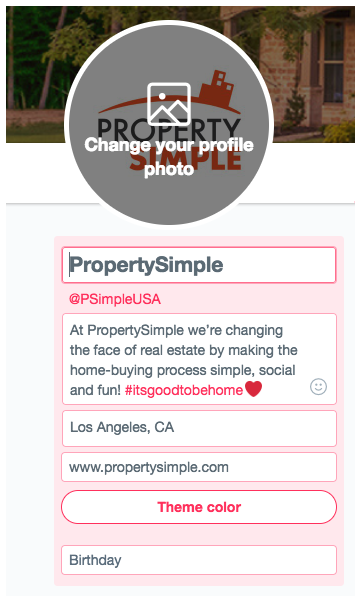 Enter your full name or the name of your business in the top text box. Whichever you choose, make sure it's the same across your Facebook, LinkedIn, and Twitter.
Next, copy your same headline from earlier into the bio section. Having a Twitter bio with help with keyword searches and attract followers. If you have a branded hashtag that you like to use, you can add that to this section as well. In the next two text boxes add your location and your website URL. Remember, if you don't have a website, you can use the unique URL to your PropertySimple portfolio here. You can also add your birthday in this section if you'd like.
Finally, change the "Theme Color" of your profile to mirror your brand. Choose from the provided colors, or use either your personal or brokerage's color scheme by entering a hex color code.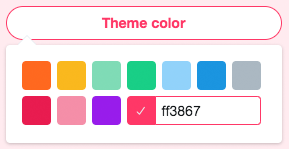 And that's it! Your Twitter profile is ready to be shared!
Hey you, your digital-self cleans up well 😉
If you've followed all the steps in this guide, your digital makeover is now complete! You should be looking and feeling good. You're ready to make some great first impressions.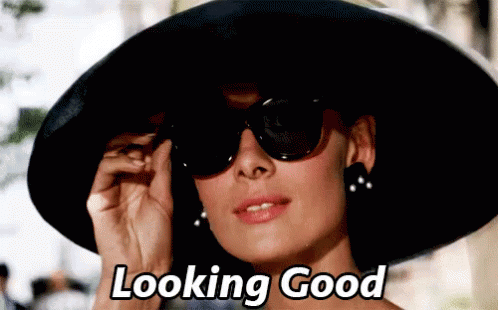 Remember, it's important to keep your info and photos up-to-date, so we suggest performing this digital makeover at least once a year to keep your accounts looking and feeling fresh.