Give your Social Media Posts Purpose with Custom Captions
FACT: Social media posts with custom captions perform better.
At PropertySimple, we're huge believers in the automation of social media content, however there is nothing as powerful as a handwritten caption by a real human.
Sure your followers will be drawn to social media posts by flashy visuals and catchy titles, but where you really build relationships and allow your brand to shine is in the copy.
Why Captions Matter:
Captions add context. Writing a customized message to go along with your post offers added value, from providing a preview of your content to giving your opinion or even asking for feedback from your audience.

Captions prompt reactions. Don't leave your audience guessing. Add a call to action to your content and let your audience know exactly what you'd like them to do. CTAs are statements with an intention; they encourage a response and are designed to get your followers to do something specific.

Captions give your brand a voice. Taking a few moments to craft a custom message will differentiate you from the crowd and add a personal touch to your content. Building and nurturing relationships online is all about coming across as approachable and letting your followers to get to know you.
Long story short- you can't ignore your social media copy any longer.
Our system now allows for the addition of custom captions to every piece of content in your library.
What does this mean for you? Well, while this update may seem subtle, it's actually substantial. Adding custom captions to your posts will increase the number of people who click through to your content, and skyrocket your number of views and interactions on social media.
Don't have a PropertySimple account yet? Sign up at agents.propertysimple.com.
Here's how they work.
You can add a caption to any post in your content mix on your "Dashboard" or "My Content" tabs. Simply click the "Edit" button to the right of your scheduled post, type your message and choose "Save & Exit."
If you're on a writing-roll, you can keep on adding captions to your content by selecting "Save & Edit Next."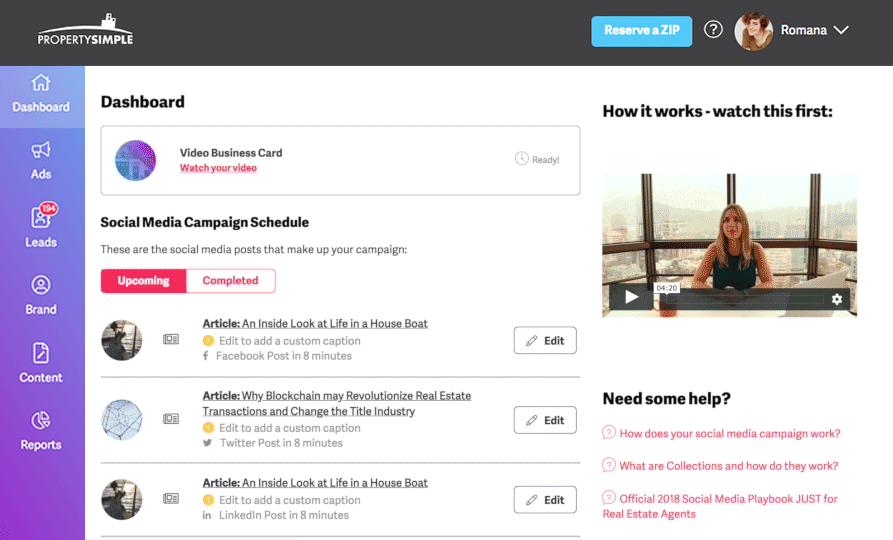 To figure out which posts need a caption look for the yellow "!" meaning you haven't added a personalized message yet. The green "✓" means you've already created a caption and that content is ready to go!
We're here to help.
Need some assistance getting started? We've provided some versatile examples under the text box. These suggestions are a great example of how you can drive different results with different calls to action.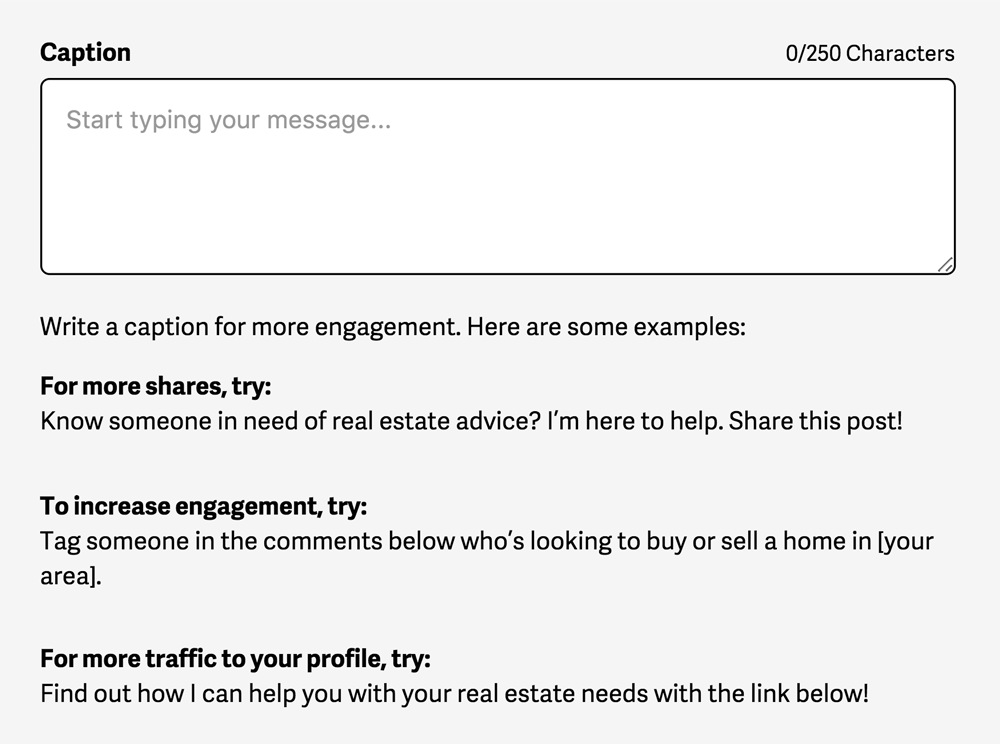 The best part? Once you add a caption to a piece of content, that content will always automatically post with your personalized message. This means you won't have to waste time rethinking and rewriting creative captions.
Use custom captions to your advantage.
There are several scenarios in which captions make for richer social media posts and get your followers involved with your content. Here are 3 examples:
1.Generate interest on your open house
Say you have an open house coming up, and you'd like to get the word out by promoting it on your social media channels. Sounds like the perfect opportunity to craft a custom caption!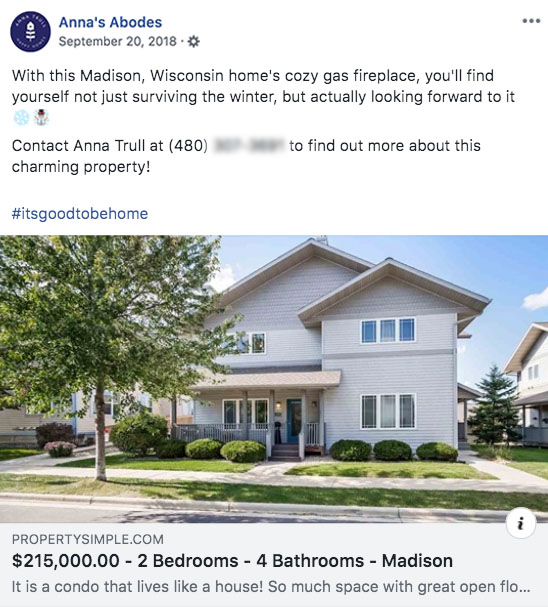 Simply add the details of your open house to your message and use our Share feature to post it to your Facebook several times before the date of your event.
Pro Tip: For maximum exposure share your open house to your timeline (or Facebook profile), Facebook Business Page and any local Facebook Groups you're a part of.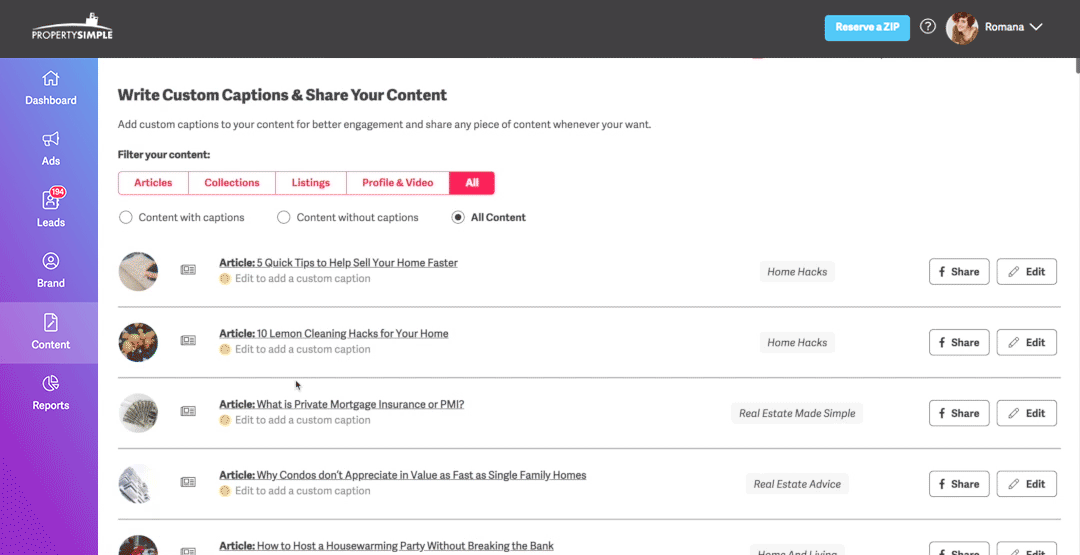 2. Boost interactions
If you'd like to increase interactions and engagement on your articles, go ahead and ask your followers for a "share" or prompt your audience to respond to your post by ending your caption with a question.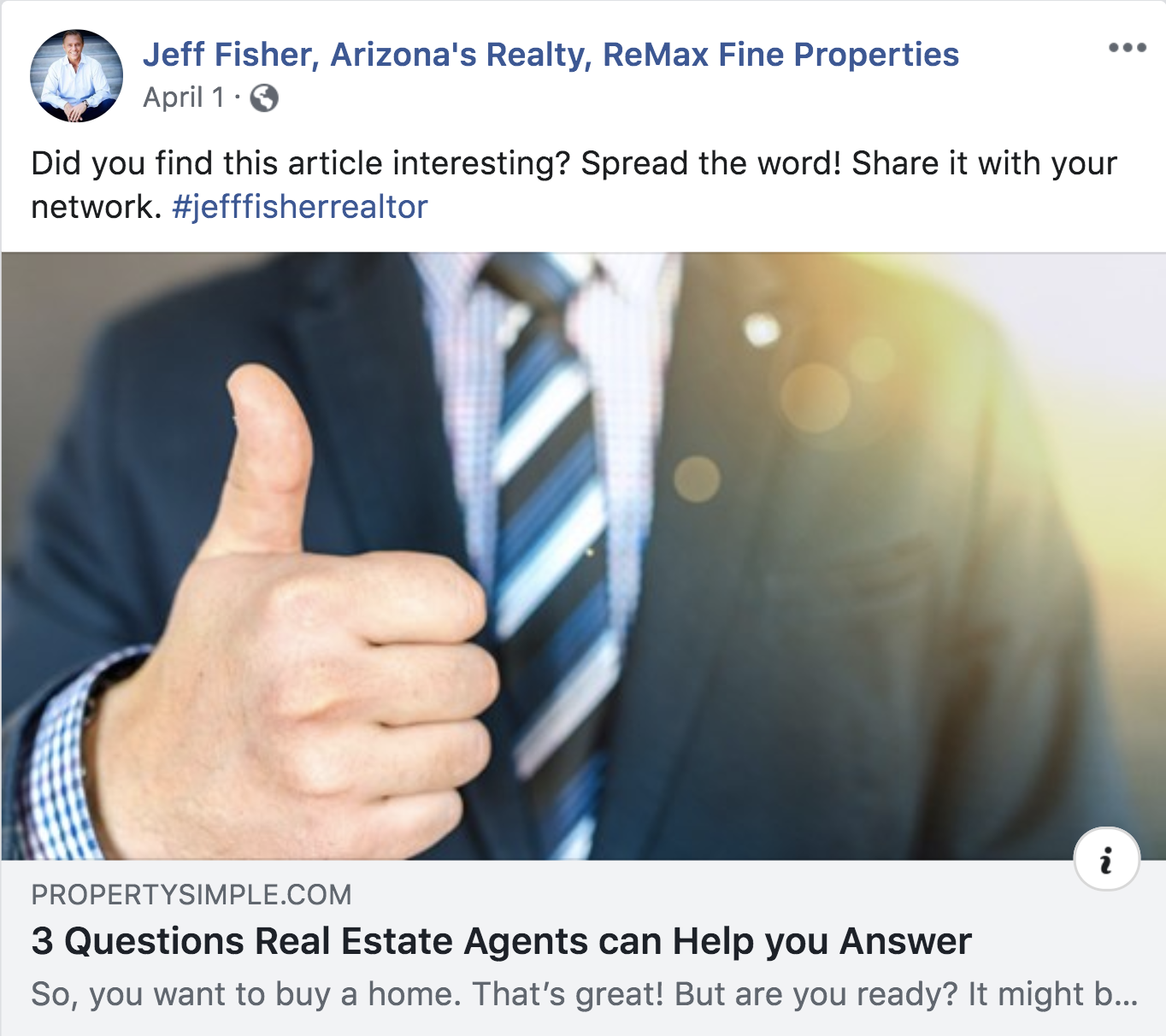 3. Get potential clients on the phone
Maybe you're the type of agent who prospers on the phone. In this case you should definitely elicit a call by dropping your phone number in your caption.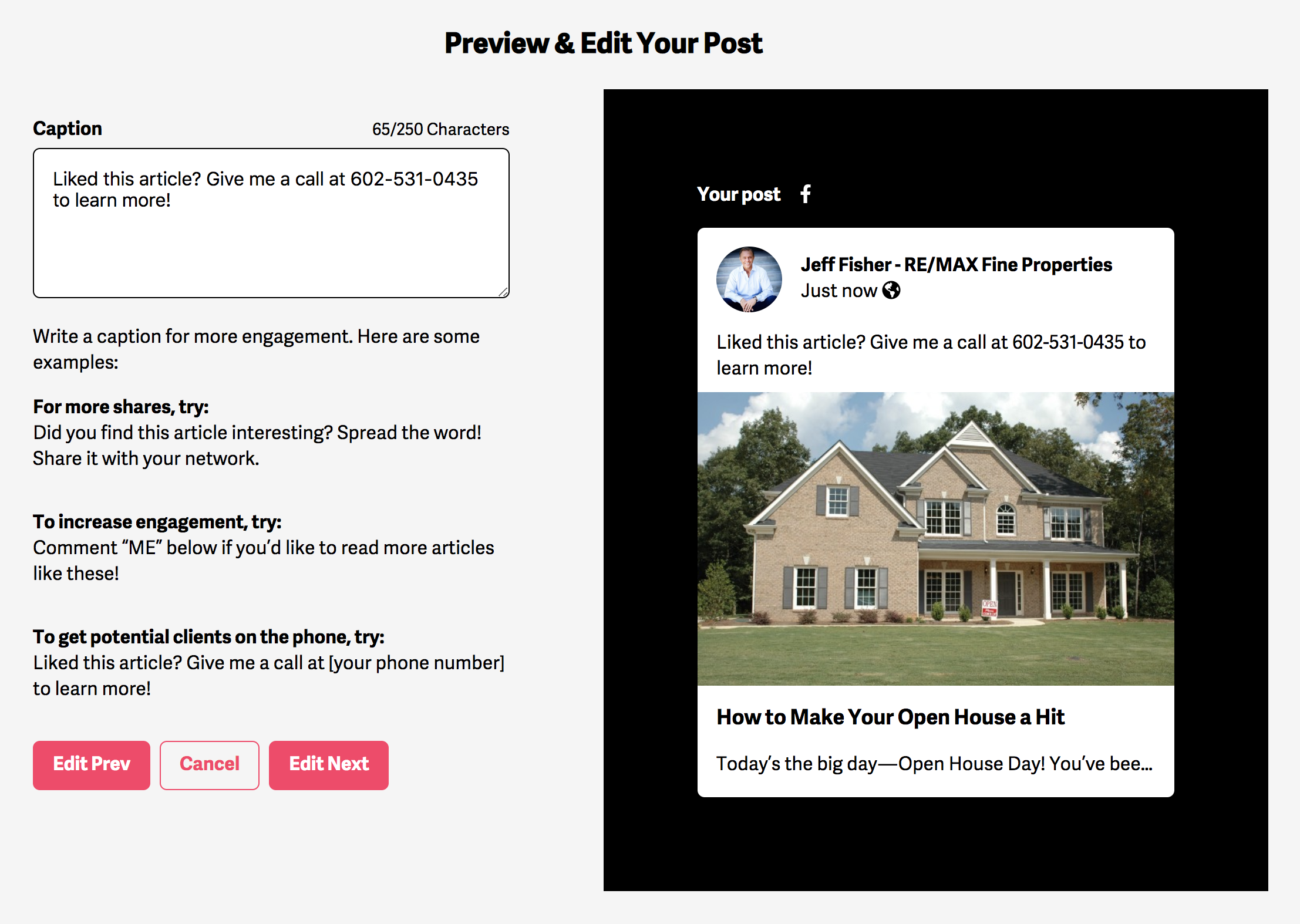 That's a wrap!
We're sure this update will help you create stronger posts, increasing the effectiveness of your social media marketing and making it easier to put a personal spin on what you're sharing.
Let us know how you like it in the comments! 📝